"Whimsical but Thought Provoking"
I am a member of
"ARTS OFF MAIN"
- Vancouver's premiere cooperative art gallery where nine artists share the space, rent, and chores. We recently moved to a new bigger location in the heart of the city's vibrant Commercial Drive neighbourhood.
1704 Charles Street
---
Great Christmas Gift Ideas from GNAYart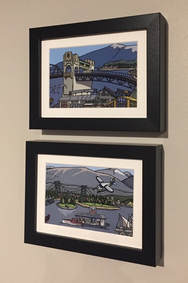 (

​Framed Mini Prints

Perfect for those with no walls (6" X 8").
at $15 each or 2 for $25 you can
afford to collect them all!

lots to choose from
---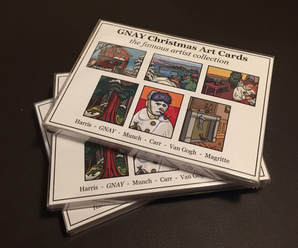 ​Famous Artist Christmas Art Cards

A six pack of eclectic art themed Christmas
Cards. Perfect for the art or GNAYart enthusiast
on your list. For me, nothing says Happy Holidays
like "Christmas in the Brothel after Munch".

$24.95 (limited number available)



---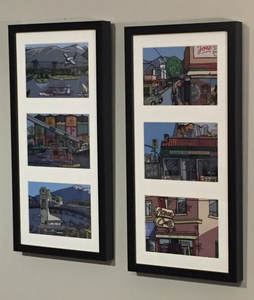 GNAYart Triptych

Three GNAY's in one! Choose one of my versions or
curate your own with three of your favourite GNAY
images. Either way just $60.


---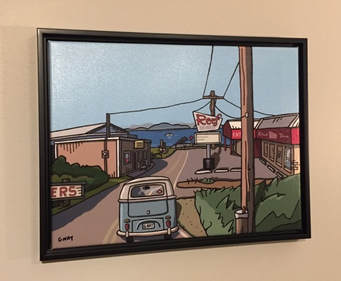 ​Framed Canvas Prints

These 12 X 16 framed canvas prints give you
great GNAY bang for your buck! Signed but not
numbered, these striking canvas prints make walls
swoon.

$75 (images are limited, but still time to order for Christmas)
---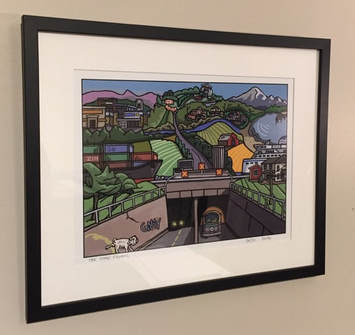 Framed Limited Edition Archival Ink Prints

Three sizes to choose from, these popular and
collectible framed prints make a memorable gift that
will last for generations.

$120 $175 $275 Premiere Edition
(not available in shops or galleries)
​
email or text me for details
---

30" X 40" Gallery Wrap Canvas Prints

These large ready to hang canvases really make a
statement in any room! Crazy Gary is overstocked
and needs to find homes for these beautiful pieces of
art.

$250 (pick-up from my home or gallery only!)

18 to choose from, but they are going fast
---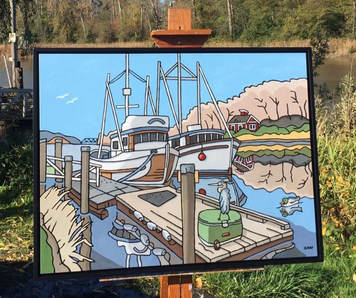 ​An Original Gary Nay Painting

Nothing says, "I love you", like an original GNAY
acrylic on canvas. These 30" X 40" paintings make a great
gift but also an outstanding investment. Up a stunning 390%
over the last four years, polish your portfolio* and your walls
at the same time. $1800 (framed)

* MY LIFETIME GUARANTEE: I will buy back any of my (undamaged) paintings at any time, for what you paid.



---
If you would like any of these great ideas, give me a call, text or email and I will make it happen.

604-916-1676 gnayart@gmail.com
NEW FROM MY STUDIO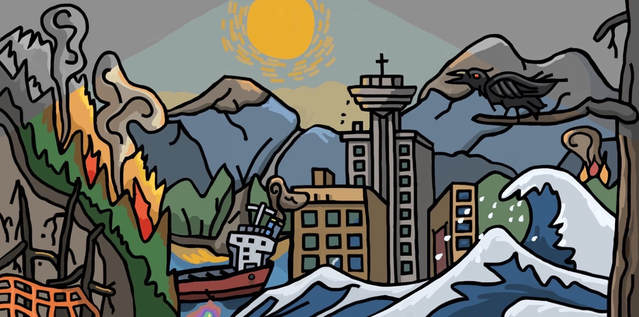 "GARNICA"


More thought-provoking than whimsical, this glimpse into Vancouver's future suggests climate change isn't all fun and games. The crow knows.
---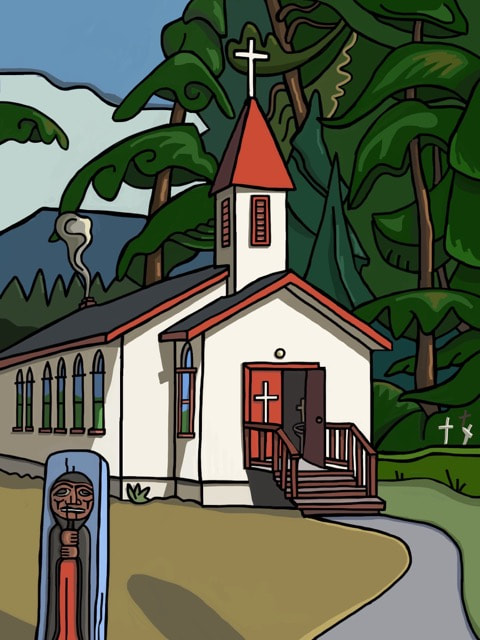 ​"Church of the Holy Ghost at TFN"

Ever since I was a boy, The Holy Ghost has always been my Holy Trinity favourite. So, when I saw this small church on a TFN bike ride I decided to paint it, with a little help from Emily Carr.
---

​"Teach a Man to Fish"

A Gulf Island harbour named for a sacred Indian river hosts an ancient Chinese proverb. I see the fish, but where's the man?
The pub, no doubt.

​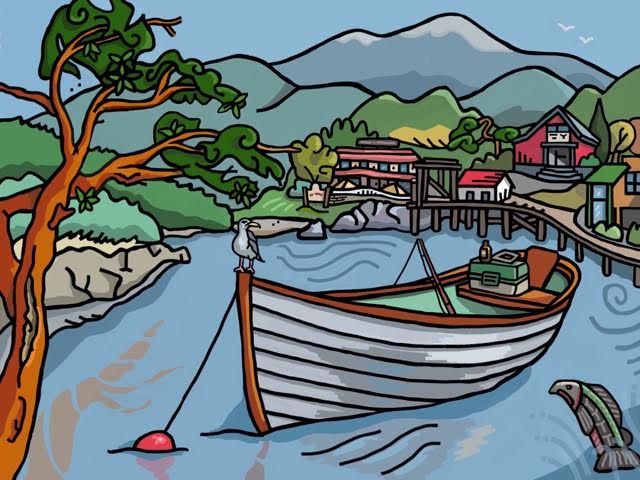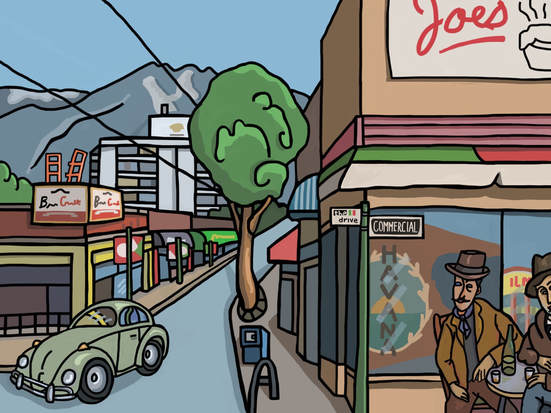 "On the Drive"
​

My first impressions of ARTS OFF MAIN's new Commercial Drive neighbourhood. Very eclectic, vibrant, and interesting. "Toto, I've a feeling we're not in Kansas anymore."
---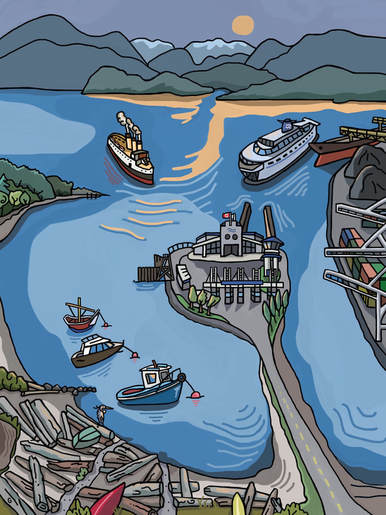 "Tanzen Tsatsu"
​

A bird's eye view of Tsawwassen Beach. A quiet convergence of nature, industry, and art. GNAY Livingston Seagull.
---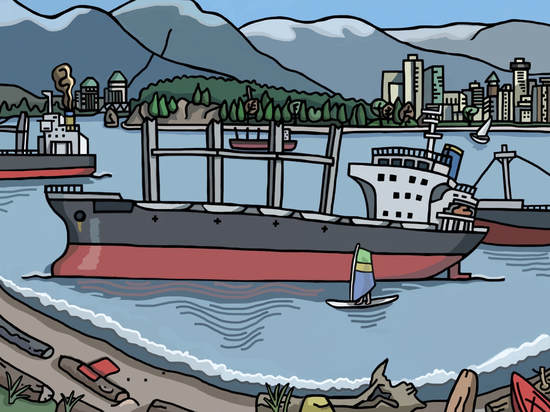 ​"Sorry Lot Full"


My reworked view from Jericho Beach. Waiting freighters enjoying the view from the most magnificent parking lot in the world. Are you?
---






"The Swimmer"

Inspired by a West Vancouver Archives photo of the Kingsman Pool in 1954, this painting became a nod to the great John Cheever short story of the same name. "He may have been compared to a summer's day, particularly the last hours of one."
---
"River Dance"
A retro river romp. Past and present converge on the mighty Fraser. My father's final, final approach.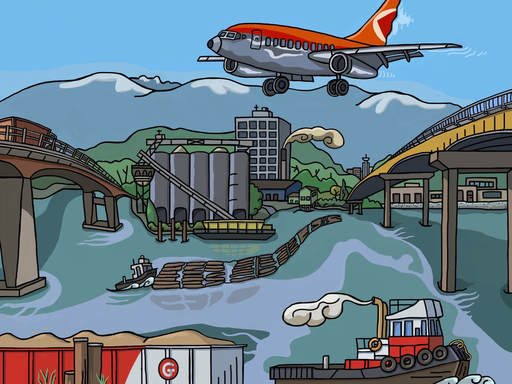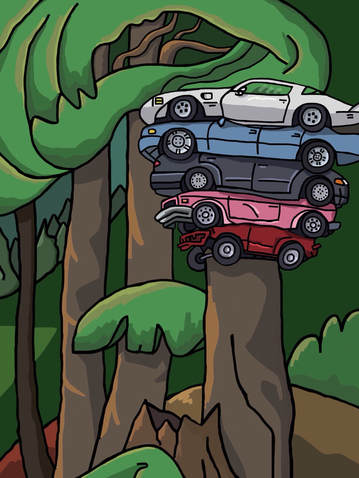 "Trans Am Totem" or "Cars meet Carr"

Newest in my Vancouver Biennale Series, Marcus Bowcott's magnificent False Creek sculpture relocated into an old growth forest by the brush of GNAY. Cars meets Carr (Emily, that is).




​
---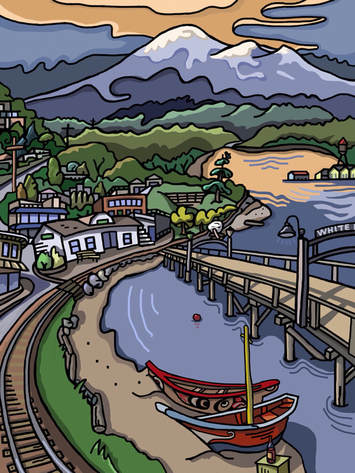 ​"Longer Boats"



My view of the White Rock beach with the help of Mother Nature, Cat Stevens, and Vincent van Gogh.

This original painting was exhibited at the Federation of Canadian Artists - "Scenes from Western Canada Exhibition" - September 12-24, 2017

Sorry this painting has just SOLD - Limited Edition Prints still available

"I guess my view, is their view!" - GNAY - Rolling Stone September 2017


---
---

If you are staying in a high end Vancouver hotel, check out my spread in the ESSENTIAL VANCOUVER magazine.

Or, if you are just sitting at home here is the link - pages 62-66
GNAYart featured at YVR!
If you are flying international, check out my showcase at Gate D66


If you would like one of these pieces please email me.
​
Framed 17x22 Limited Edition Premiere Print $275

(Rumours that they have caught the eye of Ryan Reynolds persist)
GET IN BEFORE HE DOES!!!
- GNAY GALLERY -
​
"Landscapes from the Edge" - where my vision meets your reality
---