The Art of Gary Nay
"Whimsical but Thought Provoking"

Would you like to visit my new TSAWWASSEN HOME STUDIO?
You can , just email me - gnayart@gmail.com - to arrange a time
Call or text - 604-916-1676 operators are standing by! (actually, It' s just me)
---

ARTS OFF MAIN gallery and gifts
216 east 28th
​lots of great Christmas gift ideas
I will be on duty - December 17th and 23rd


​
NEW FROM MY STUDIO

​"Wheatfield with Crows after Vincent"

My version of Vincent van Gogh's last painting. This field is thought by many to be the field in which the now famed Dutch artist shot himself. I have no such plans. (sorry)
​
18 x 36 original painting (framed $695) - 20 x 40 print on canvas $150 - 10 x 20 print $50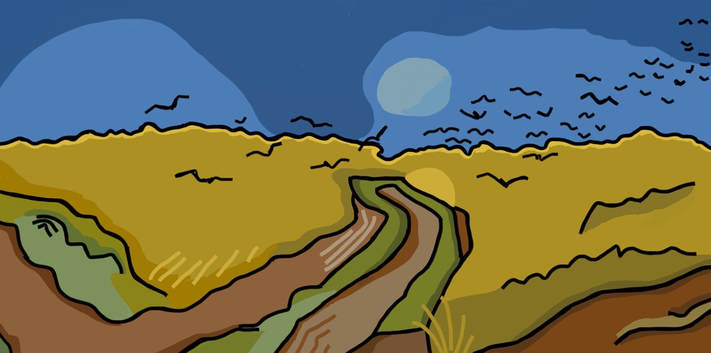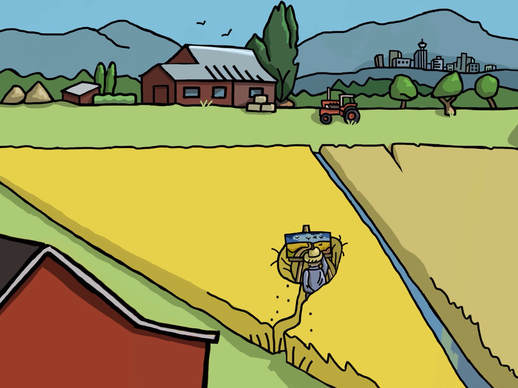 "Field of Dreams"


GNAY explores his prairie roots in a homegrown Delta farmscape. I'm not sure if this is Vincent's dream or my dream, but I had fun creating it, and I hope that comes through. (Homework: "Wheat Field with Crows" by Vincent van Gogh). Further homework available upon request.
---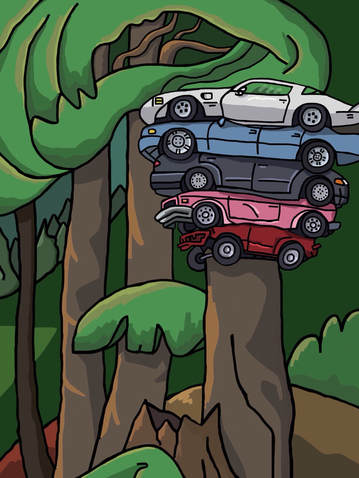 "Trans Am Totem"

Newest in my Vancouver Biennale Series*, Marcus Bowcott's magnificent False Creek sculpture relocated into an Emily Carr(ish) old growth forest by the brush of GNAY.

*Partial proceeds to The Vancouver Biennale society.


​
---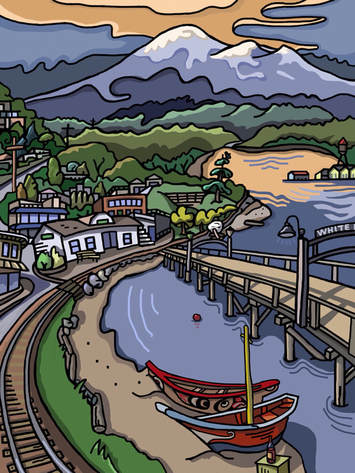 ​"Longer Boats"



My View of the White Rock beach with the help of Mother Nature, Cat Stevens, and Vincent van Gogh.

This painting has been approved for inclusion to the Federation of Canadian Artists - "Scenes from Western Canada Exhibition" - September 12th to 24th
Federation Gallery - 1241 Cartwright Street, Granville Island, Vancouver , BC

Sorry this painting has just SOLD - Limited Edition Prints still available

"I guess my view, is their view!" - GNAY - Rolling Stone September 2017


---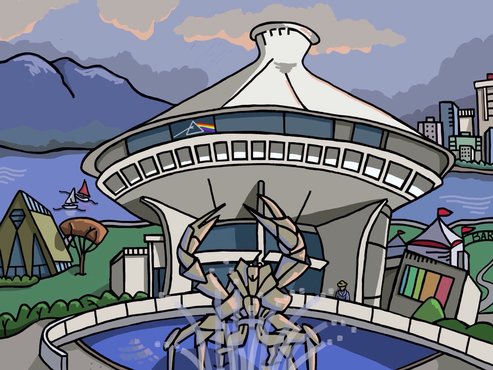 "Vanier Park"
​
From "The Dark Side of the Moon" to the "Bar(d) on the Beach", take a stroll through this popular Vancouver park as seen through the eyes of GNAY.

"The lunatic is on the grass... I'll see you on the dark side of the moon"
---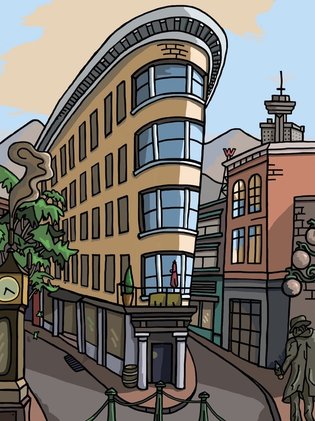 "Gastown: Number 43"



​
AnInsitefull walk down Water Street, with Gassy Jack as your tour guide. "You're either on the bus or off the bus". You decide.
---
---
GNAYart Featured at YVR!
If you are going to the States, check out my showcase at gate E75


IF you would like one of these pieces please email me.
​
Framed 17x22 Limited Edition Premiere Print $275

(Rumours that they have caught the eye of Ryan Reynolds persist)
GET IN BEFORE HE DOES!!!
Four ways to meet Gary Nay ( the artist presently known as GNAY )
- GNAY GALLERY -
​
"Landscapes from the Edge" - where my vision meets your reality
---